As we've heard, one way or the other, The Olympic games are hosted in the beautiful city of London, this year.
Fashion people, sports people, everyone joined their forces to promote and sustain this special event. As such, Gucci's London City Collection falls in line with the Olympic theme, also continuing a Gucci Olympic tradition. Bags, iPad cases, sneakers with London city specific silhouette are already available chez Gucci. Ready? Go!
Celebrating not only the sportive event but also the unmistakable symbols of urban London, the new City Collection designed by Frida Giannini addresses women, men and children alike. The London skyline as it was printed on the white leather is perfected with the Gucci colors trims and the logo ID tag.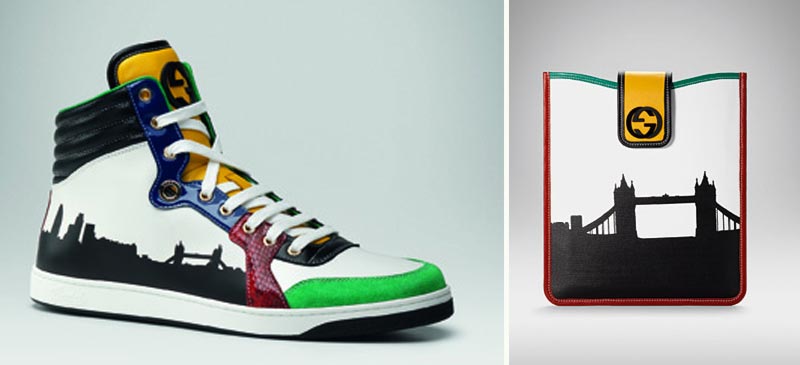 Other than the leather goods (bags, sneakers), a special G-Timeless Sport watch and a pair of white sunglasses complete the collection. The white aviator-like sunglasses have special lenses in Britain's blue and red Union flag colors and the London skyline silhouette as well. The wristwatch comes with a G-Frame shadow and the Gucci signature white dial display.
These make perfectly collectible fashion goods to either keep or display while traveling to or from London.