Entries Tagged 'emmy rossum' ↓
When did this happened and why did we let it? When I initially saw the Golden Globes Red Carpet defile backsplash in that pale aqua...
Read More
Are you familiar with Emmy Rossum? Yes, 'Shameless' Emmy Rossum. She also starred in Mystic River, The Day After Tomorrow and Poseidon, to name just...
Read More
After all the disappointment, I think it's about time I showed you some of the highlights I loved the most from the 2013 Critics Choice...
Read More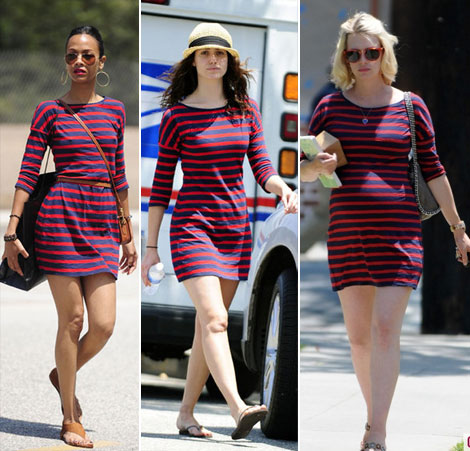 What is it with Hollywood stylists these days? Are they all but one on Holiday and the one who's working is distributing the same clothes...
Read More
The new it scarf is from Theodora & Callum. Which doesn't change much for our usual Hermes scarves loving dreamy fashionistas: Theodora & Callum scarves...
Read More
Are you familiar with Emmy Rossum? She's a young actress and her latest performance is Shameless' Fiona. (Shameless being the new TV Series on the...
Read More
The Metropolitan Museum of Art presented this year's Costume Institute Benefit Gala with more stars lining up on the Red Carpet than an ordinary Oscar...
Read More
5 Comments | Celebrities, Designers, Dresses, Events, Featured