Entries Tagged 'Natalia Vodianova' ↓
Every time I look at Natalia Vodianova I get this odd feeling that she's not ageing a day. Not. A. Single. Day! I don't know...
Read More
Natalia Vodianova covering Vogue UK December 2012 and looking all normal while doing it doesn't do the Vogue trick for me. I really wanted a...
Read More
We all know that Stella McCartney favors Natalia Vodianova for her ad campaigns. So seeing the Russian beauty (and mother of three) jumping and making...
Read More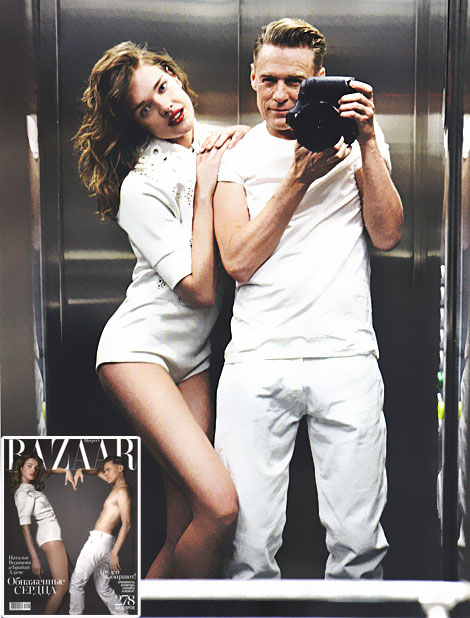 Fret not, it's just a pictorial (and an associated cover story which I don't really get since it's in Russian, as posted by the good...
Read More
I was really impressed by Gisele Bundchen's cheeky Vogue Paris June 2012 cover. It has summer written all over it! In my perspective, at least!...
Read More
Now that's an interesting pictorial from Vogue US May 2012 – the same issue with a Scarlett Johansson on the cover. This is one of...
Read More
With Natalia Vodianova opening and closing the show, Stella McCartney Fall Winter 2012 2013 was either a blue twist of this fall's drama situation, or...
Read More
This is a really simple, very striking cover for Vogue Paris March 2012. Natalia Vodianova seems to be back in fashion, stronger than ever. And...
Read More